Morning Everyone!
Urgh, Monday blues, huh? Although this Monday I'm feeling quite chirpy because my parents are in town and are visiting =) They're spending the weekend with me and leaving tomorrow (seems pretty quick, oh well) and we've just been doing what we love best: eating, shopping, sleeping. Simple pleasures, haha! I thank God that He made us creatures that need to eat/sleep (and shop?) because it's those necessities that, if you do them in moderation, make life a bit more enjoyable. So, on the topic of eating, I've a lot of free food and free drink offers for you today!
First up is KFC, they've got some amazing new Arabica bean coffees in and you can download a voucher to try it out completely free, thank you KFC!

Find the voucher here, it's not on at all stores so check on the website as well which are the participating outlets. Must say, it's not a lot of outlets >_< so please check before you run down enthusiastically to your nearest one! Also, I think the offer might end today, so act quick.
Next up is a completely free 250g pat of Meadowland Butter, which is awesome! I don't even know how they send butter in the mail!? This offer is amazing though, it only ends on the 31st of December 2014 or when stocks run out (hopefully that's not soon).
Just fill in this form here to request yours. I believe the form makes it sound like you should be a restaurant owner or a chef to be able to request your sample, so if you don't feel comfortable requesting it move along to the next freebie =)
Which is… a fun PG Tips Tea Giveaway! You just need to like their Facebook page here to join in. You either can upload a social media photo of yourself and tea or do one of the other PG Tips activities to collect points (to redeem goodies).
And finally, one to bookmark.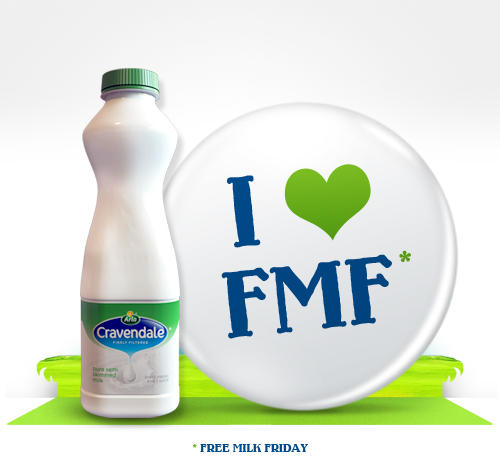 It's Cravendale's Free Milk Friday. As the name suggests, it's only open on Fridays, but basically every Friday till the end of May Cravendale will be holding an online prize draw from 10am till 4pm on that to to see if you can win a free 1-litre of Cravendale Milk, hurrah! Bookmark this page and don't forget to check back on Fridays 😉 You'll be notified by 5pm if you've won.
Finally, don't forget that today is also the day that the free Nivea sample freebie ends, you've got till 2pm today to apply for your's!
LOVE,
Penny
MMmmm, free food!

If you liked this post, there options are endless,
you can follow this blog on WordPress (just click 'follow' above),
by email (see sidebar),
or on Bloglovin!