Hello Darlings!
Sorry for posting two similar deals/bargains on two consecutive days but I can't really predict/schedule when retailers hold their flash sales (I would love to though, haha). Anyway, H&M is doing another one of their amazing 50% off Selected Items Flash Sales, I've done a post on one of these before in the past and I really loved the deals/bargains they featured so I'm hoping this will be a recurring thing from H&M.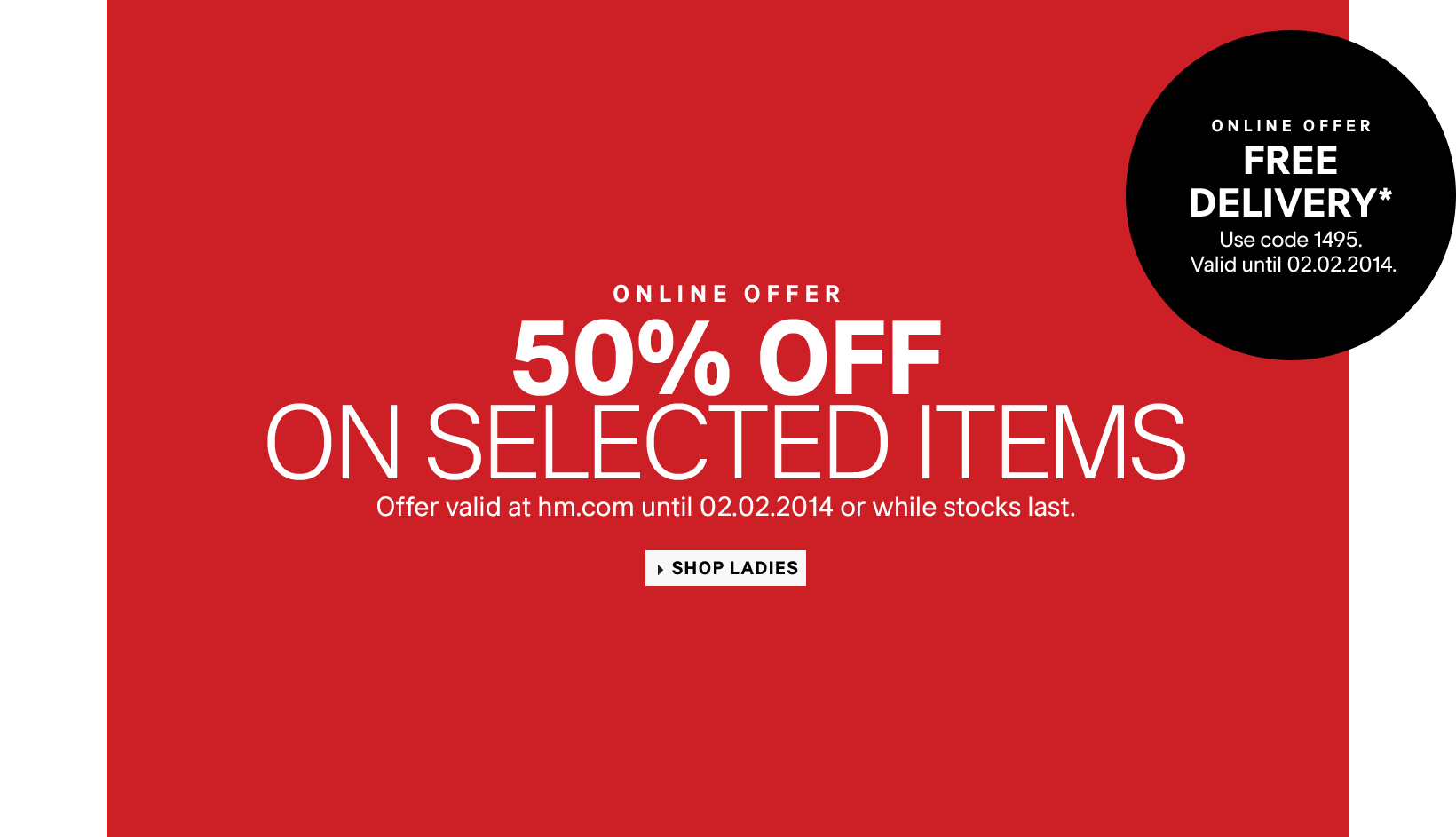 The sale ends today, so start your browsing! Here are a few items I'm seriously contemplating buying…
First up is this lovely gold wide top for just £6.49, they have it in a grey leopard print too but this gold really does it for me, I think it's gorgeous, chic and yet relaxed and casual at the same time. Definitely for one of those days at work where you're in rehearsals all day! I also love her trousers by the way but can't find them anywhere on the site, does anyone else know where they're from??
Next is this chic lace top, also for £6.49. They have the black lace tops in 3 versions, my favourite is the spotted one, what about you?
Now, they don't actually have this blazer in my size so I can't get it, sigh, but it's a steal at £14.49, definitely looks more expensive and I think every girl should have a well-cut 3/4 sleeved blazer in her wardrobe!
Also, a couple of the jersey tops I'd spotted last time are back on sale again now, so if you missed them before and kicked yourself for it, now's the time to get them! One of the tops I was eyeing has already gone out of stock though, so be quick if you see something you love.
As before, you can check out the Ladies' sale here but there's also Men's, Children's and Home stuff on sale too!
LOVE,
Penny
Are you a H&M fan?
If you liked this post, there options are endless,
you can follow this blog on WordPress (just click 'follow' above),
by email (see sidebar),
or on Bloglovin!